1 dead, 1 injured in Cherry Hill collapse
One person was killed and another injured after a building under demolition collapsed in Cherry Hill, New Jersey.
Crews were near the end of the demolition when the building unexpectedly came down around 1:00 p.m. Friday.
It happened at the site of a former Blockbuster video rental store in the 500 block of Route 38.
Rescuers say a trench on the site collapsed and the building also came down.
Sources tell Action News that one person was pronounced dead at the scene. One other worker has been transported to Kennedy Hospital with unknown injuries.
The view from Chopper 6 HD showed a number of rescuers on the scene.
The names of those involved have not been released.
OSHA is now investigating this incident.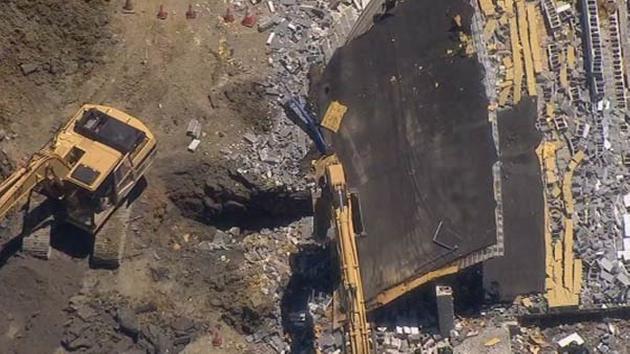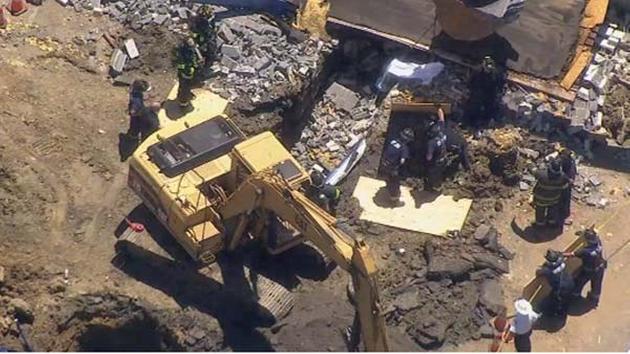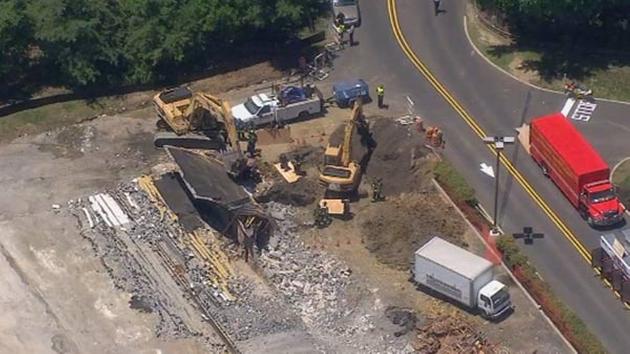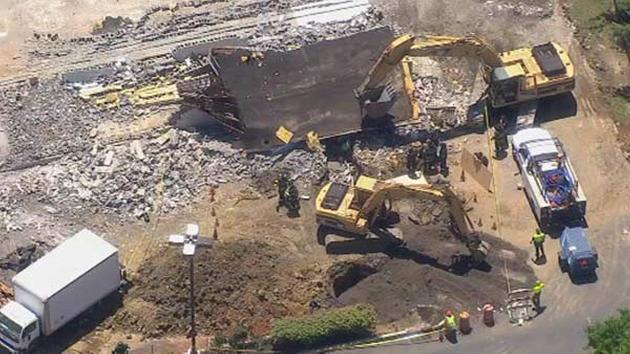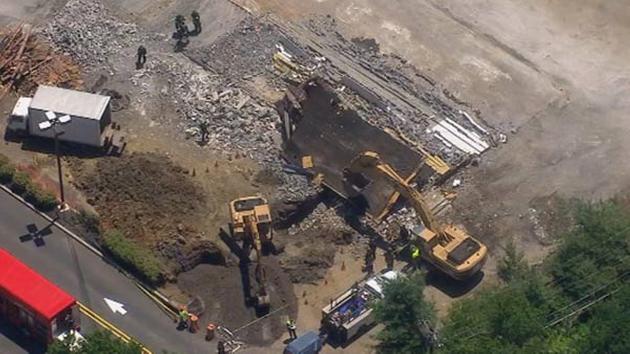 Rescuers responded to the scene of a building collapse in Cherry Hill, New Jersey Friday afternoon.